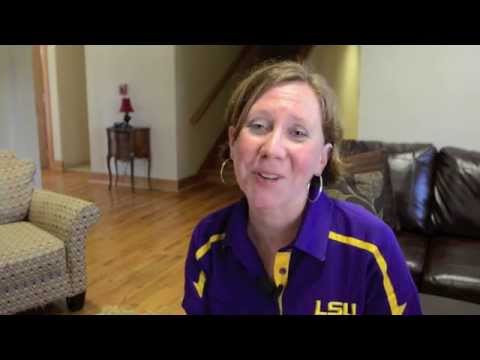 The Faculty in Residence program at Louisiana State University encourages structured out-of-classroom interaction between students and faculty to seamlessly blend student learning and development inside and outside the classroom. The Faculty in Residence are engaged and motivated LSU faculty members who are invested in directly impacting students' residential experiences through experiences that promote social and intellectual development, academic support, and advising in the residential college setting.
The Faculty in Residence live in specially designed apartments within or adjacent to on-campus residence halls to share the on-campus experience with residents. With an apartment on both the east side of campus in the Laville Honors House and on the west side of campus in the Residential College One area, the Faculty in Residence are the live-in faculty members serving all residents for his/her specific side of campus. They work with Residential Life staff to provide supportive living environments where students can learn and develop as well as serve as leaders, mentors, teachers, and active faculty to all on-campus residents. Examples of interactions include dining with residents at on-campus dining halls, hosting conversations about current events, developing and/or attending programs with Residential Life staff on areas of interest, or leading an introductory LSU course.
Goals of the Program
To support the academic mission of Louisiana State University and the vision of the Department of Residential Life
To enhance faculty presence and role modeling in all of the residential communities
To assist with engaging faculty in students' intellectual, social, and cultural development through development of activities and programs
In collaboration with the Faculty Director, to assist with recruiting new faculty with an opportunity to directly impact student retention, satisfaction and success
Serve as an ambassador who works collaboratively with the Faculty Director of Residential Colleges to promote goodwill, resources, and relationship between the department of Student Life and Enrollment and Academic Affairs.
To engage in the overall mission of the Department of Residential Life and promote community and personal development for residents living in a community.
Details:
Applications closed January 23, 2017. If reopened, the following information is requested:

Curriculum Vitae
Letter of Intent
Letter of Support from Dean/Department Head
Letter of Recommendation from a student
Letter of Recommendation from a colleague (faculty or staff member)

For more information, contact Bill Mattera or read more about the faculty-in-residence experience here.
Current Faculty-in-Residence:
Dr. Sibel Bargu Ates
Clinton Willson