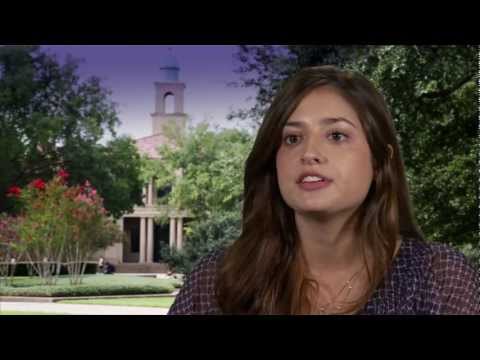 International admission requirements are applied to all students who have international secondary or post-secondary educational credentials, regardless of country of citizenship, immigrant status, or visa status. All students who have
only
U.S. secondary and post-secondary educational credentials must meet
U.S. admission requirements
. Applications from students with both U.S. and international educational credentials may be reviewed according to either or both U.S. and international requirements.
Any transcript or documentation issued in a language other than English must be sent with an English translation. LSU Office of Enrollment Management is solely responsible for evaluating and determining the equivalencies of international credentials and grading scales.
An applicant whose native language is not English and/or who has been educated outside of the U.S. in a country or province where English is not the only official language must demonstrate proof of English proficiency by submitting either a TOEFL or an IELTS score.
On the TOEFL (Test of English as a Foreign Language), the following minimum scores are required for automatic admission:
550 (paper-based exam)
79 (internet-based exam)
Information regarding TOEFL may be obtained by visiting the official website at www.toefl.org On the IELTS (International English Language Testing Service), the following minimum score is required for automatic admission:
Information about IELTS may be found at www.ielts.org. IELTS is jointly owned by the British Council, IDP: IELTS Australia, and the University of Cambridge ESOL Examinations. Official TOEFL/IELTS scores are those reported directly to LSU by the respective testing service at the request of the student. Applicants may be exempt from the TOEFL / IELTS requirement if they have completed one of the following:
a U.S. high school diploma earned, having attended all 4 years of high school in the U.S.;
a bachelor's degree earned from an accredited U.S. institution;
a score of 480 on the English/Critical Reading section of the SAT; or 20 on the English Section of the ACT
U.S. transfer requirements (minimum 2.50 overall GPA on 30 or more semester hours above remedial level, including a college-level course in English and in mathematics, or two consecutive English courses, from a regionally accredited U.S. college or university)
Secondary or Tertiary education in a country where English is the primary official language. View a list of countries exempt from English proficiency requirements.
Official transcripts or scores are required showing completion of one of the above before a student can be exempted from the TOEFL/ IELTS requirement. The Office of Enrollment Management reserves the right to require a satisfactory TOEFL/IELTS score from any applicant. All international students who are admitted (except for transfer students who have submitted a satisfactory TOEFL / IELTS score and have received transfer credit from an accredited U.S. institution for the equivalent of LSU's English 1001 and 1002 or 1004 and 1005 with a grade of "C" or better in each) will be required to take an English placement test prior to registration.
International students who have never attended a post-secondary education institution will apply as freshmen (first-year students), and must have the equivalent of a U.S. high school diploma with an academic average equivalent to "B" (3.0 or better on the U.S. 4-point grading system).
The "academic average" is determined by averaging the grades of secondary school academic courses, excluding nonacademic courses such as physical education, vocational/technical courses, religion, art, music, etc.
Students must submit complete official records for the secondary level of education and are strongly encouraged to submit ACT or SAT scores. Students who have taken advanced-level exams, international baccalaureate higher-level exams, or other types of secondary education beyond the12th year of schooling should submit the official certificates, transcripts, and course syllabi for possible advanced placement university credit.
From International Institutions
International students who have attended any post-secondary level college, university or institution must apply as transfer students. LSU requires the equivalent of a 3.0 ("B" average on the U.S. 4-point grading system) for all transferable credit from accredited international institutions. Applicants with less than the equivalent of 30 semester hours of transferable credit (approximately one year of full-time study) must also qualify for freshman admission.
Students must submit official transcripts from each post-secondary institution attended, listing courses taken and grades earned. Also required are the official course descriptions or syllabi to be evaluated for possible credit toward an LSU degree. Transfer credit is not given for English as a second language, non-English native language courses, or vocational/technical courses. For LSU to award transfer credit, the institution must be accredited/ recognized by the Ministry of Education or equivalent government agency in that country, and be suitable for university level credit.
From U.S. Institutions
International students who have attended a regionally accredited U.S. college or university must meet U.S. transfer requirements: an overall GPA of at least 2.50, and 30 semester hours of transferable credit, including a college-level course in English and mathematics. If less than 30 hours are earned, freshman requirements must also be met.
From Both International & U.S. Institutions
If credit is earned from both international and U.S. post-secondary accredited institutions, a 3.0 GPA is required from international institutions, and a 2.5 GPA on all U.S. college work. Students who have less than a 3.0 GPA from international institutions may be admitted if:
they meet the requirements for transfer from a U.S. accredited college or university (30 semester hours of credit above remedial, 2.50 GPA, math and English courses); and
they have an overall GPA of 2.50 or higher when the U.S. GPA is combined with the international GPA. In this case, courses passed with the equivalent of "C" or higher will be considered for transfer credit from accredited post-secondary international institutions.
In response to an overwhelming demand from students and their sponsors for conditional admission at LSU, the International Admissions office established the following guidelines for conditional admission to LSU undergraduate degree programs for students lacking the English language proficiency requirement.
Submission of a minimum score of 550 paper based (PB), or 79 internet based (iBT) on the Test of English as a Foreign Language (TOEFL), or 6.5 on IELTS is a requirement for all LSU applicants whose native language is not English.
A student may be considered for Conditional Admission if all LSU Admission requirements are met except for the minimum English proficiency requirement. Conditional admission is simply a promise of future admission and students admitted in this manner are required to complete an English training course and provide future English proficiency proof before final admission and enrollment at LSU.
Conditional Admission requires that the student apply to and enroll at LSU ELOP (English Language and Orientation Program) at their own cost (or their sponsor's) with the expectation of achieving English proficiency within one year.
The initial I-20 or DS2019 will be generated by ELOP. Once a student has met the English language proficiency requirement by achieving the required score on the TOEFL or IELTS, he or she will be admitted as a regular degree-seeking LSU student. At the time the student's admission status will change from Conditional to Regular status, a new I-20 or DS2019 will be issued by the ISO (International Services Office) at LSU. Under current U.S. State Department Homeland Security requirements, international students cannot attend the university in Non-Degree status.
When we have received the application packets, ELOP will issue an I-20 for each student to study at LSU. At this time, LSU Undergraduate Admissions will also provide a letter of conditional admission. After this has been accomplished, students can proceed to a US embassy to secure an F-1 visa for study at LSU
Application Packets sent to the ELOP will include:
A completed ELOP application
A copy of High School (Secondary School) Diploma or Certificate of Completion
A copy of the student's High School Grade Sheets (Mark Sheets)
ELOP application fee of $75.00
Application Packets sent to LSU Undergraduate Admissions will include:
Completed online application, including application fee of $40
A copy of High School (Secondary School) Diploma or Certificate of Completion
A copy of the student's High School Grade Sheets (Mark Sheets)
Conditional Admission Letter
Student's letter of conditional admission should reflect that each student can remain in the ELOP until he meets the LSU admission requirement of 550 Paper Based TOEFL, or 79 iBT, or 6.5 on IELTS. It is understood that some students may progress more rapidly than others in their English studies and that students of a given cohort may not all enter the University at the same time. Students may remain in the ELOP up to a full calendar year as necessary to meet the LSU English proficiency requirement.
Transfer from ELOP to LSU Undergraduate Programs
As soon as students have met the requirements for admission to LSU, ELOP will transfer them to LSU International Services Office where they will be given a new I-20 to attend LSU as an undergraduate student. This is a seamless process that takes only a few days to complete. ELOP, International Admissions, and LSU International Services work together constantly and will continue these concerted efforts to make the students' stay at LSU welcoming and streamlined.
General TOEFL Information:
ELOP core classes contain targeted TOEFL preparation tasks on specific days. Students may also enroll in the ELOP TOEFL Preparation classes, offered near the end of each ELOP term. The LSU Paper and Pencil TOEFL is offered five times per calendar year, at the end of each ELOP term. Students will be encouraged early-on to take this test as a benchmark to identify their areas of strengths and weaknesses. The iBT is also administered by LSU Measurements and Evaluations and may be scheduled as often as once monthly at the students' convenience.
ELOP Term Dates:
Spring 1: January- March
Spring 2: March – May
Summer: June – July
Fall 1: August – October
Fall 2: October – December
LSU Application deadlines for international students:
April 15th: Summer and Fall semesters
October 1st: Spring semester
For more information on the LSU ELOP program please visit www.elop.lsu.edu
For more information about LSU degree and programs please visit www.lsu.edu
Application deadlines are
April 15
for summer or fall semesters and
October 1
for the spring semester. All required documents, however, should be sent at least 120 days before the semester starts to allow for processing time, especially if an I-20 immigration form is needed for the student
visa
application. Processing time may be extensive for some applications.
The application form should be completed online at www.lsu.edu. The $40 application fee can be submitted online by credit card, or mailed to the office by check or money order drawn on a U.S. bank. The following materials must be sent to the Office of Enrollment Management, 1146 Pleasant Hall, Louisiana State University, Baton Rouge, LA 70803:
complete, official academic records;
official TOEFL/ IELTS scores; and
evidence of financial support.
"Official transcript" is defined as an official record prepared by the issuing institution and sealed in the institution's official envelope.
Complete the application for undergraduate admission by the appropriate deadline.
Include your e-mail address on your application. This enables the Office of Enrollment Management to communicate with you regarding your application. Remember to check this e-mail account regularly
Forward official transcripts, in your original language and translation, from all previous secondary schools, colleges and universities attended to:
LSU Office of Enrollment Management
1146 Pleasant Hall
Baton Rouge, LA 70803
Provide financial proof that you can pay for all costs at Louisiana State University for the upcoming academic year.
Provide TOEFL / IELTS score for proof of English language proficiency if English is not your native language.
Obtain a temporary visa from a United States Embassy or Consulate.